Just in time for the eerie celebrations of Halloween, iGaming software provider Popiplay has unleashed its latest virtual marvel – the Creepy Ink online slot. With spine-chilling graphics and pulse-pounding features, this is one spooky slot that promises more treats than tricks!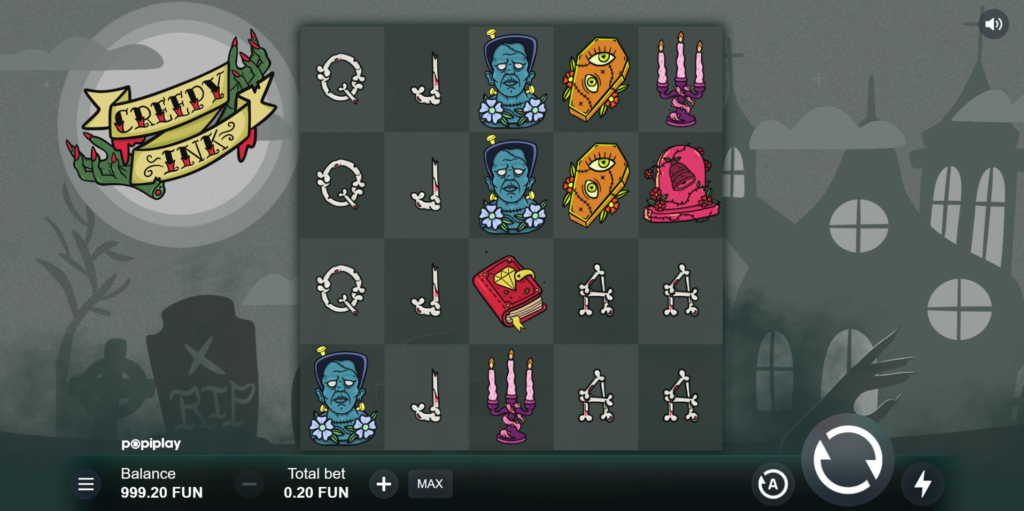 If you've been hunting for a thrilling casino adventure as the nights draw in and the pumpkins come out, Creepy Ink might just be the cryptic concoction you've been waiting for. This brand-new online slot ensures that every spin of its dark and mysterious reels is a chilling but thrilling experience.
With hauntingly beautiful graphics that seem to leap out of a classic horror novel, Creepy Ink offers players a macabre masterpiece of visual delights. But it's not just about the spooky aesthetics; the game mechanics are devilishly delightful too. Stacked symbols come to life in ghoulish grandeur, turning simple spins into monumental moments.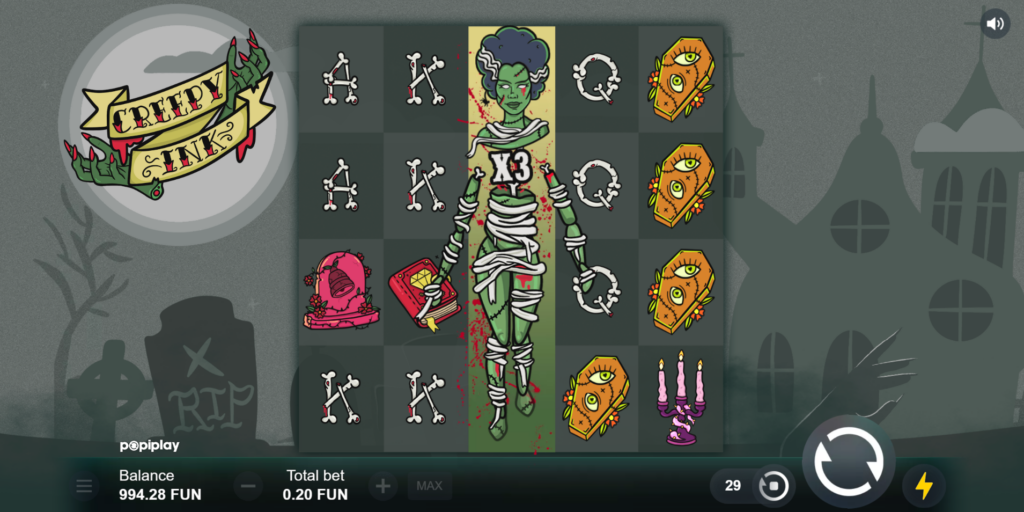 The game's Expanding Wilds are not to be missed! These Wilds grow with sinister charm, and to sweeten the deal, they come equipped with multipliers. This means they don't just take up space; they multiply wins in diabolical fashion.
And if that's not enough to get your heart racing, Creepy Ink boasts not one, but two Scatter symbols. This duo of dreadful delights can boost your winnings and plunge you deeper into the spectral storyline.
For those brave souls who revel in high risks and even higher rewards, Creepy Ink will not disappoint. With a volatility ranking that's as high as a full moon on All Hallows' Eve, players can expect heart-stopping suspense with every spin. Those with nerves of steel stand the chance to reap otherworldly rewards – the game's max win is a jaw-dropping 6,000x the bet!
So, as the witching hour approaches and Halloween enthusiasts seek out spooky slots to test their mettle, Creepy Ink stands out as a bewitching choice. Popiplay has truly outdone itself, combining all the ingredients for a paranormal online slot potion that is both fun and frightfully fantastic.
Whether you're a seasoned slot player or just looking for a themed game to get into the Halloween spirit, Creepy Ink is bound to be the talk of the tombstone. So, light your jack-o'-lantern, pull up a chair, and get ready to embrace the ghostly glamor of Popiplay's latest offering.