Get ready to embark on an interstellar journey with Popiplay studio's latest online slot game – Double Diamond Night. This cosmic adventure marries the allure of outer space with the shine of precious gems, offering players a gaming experience that is truly out of this world.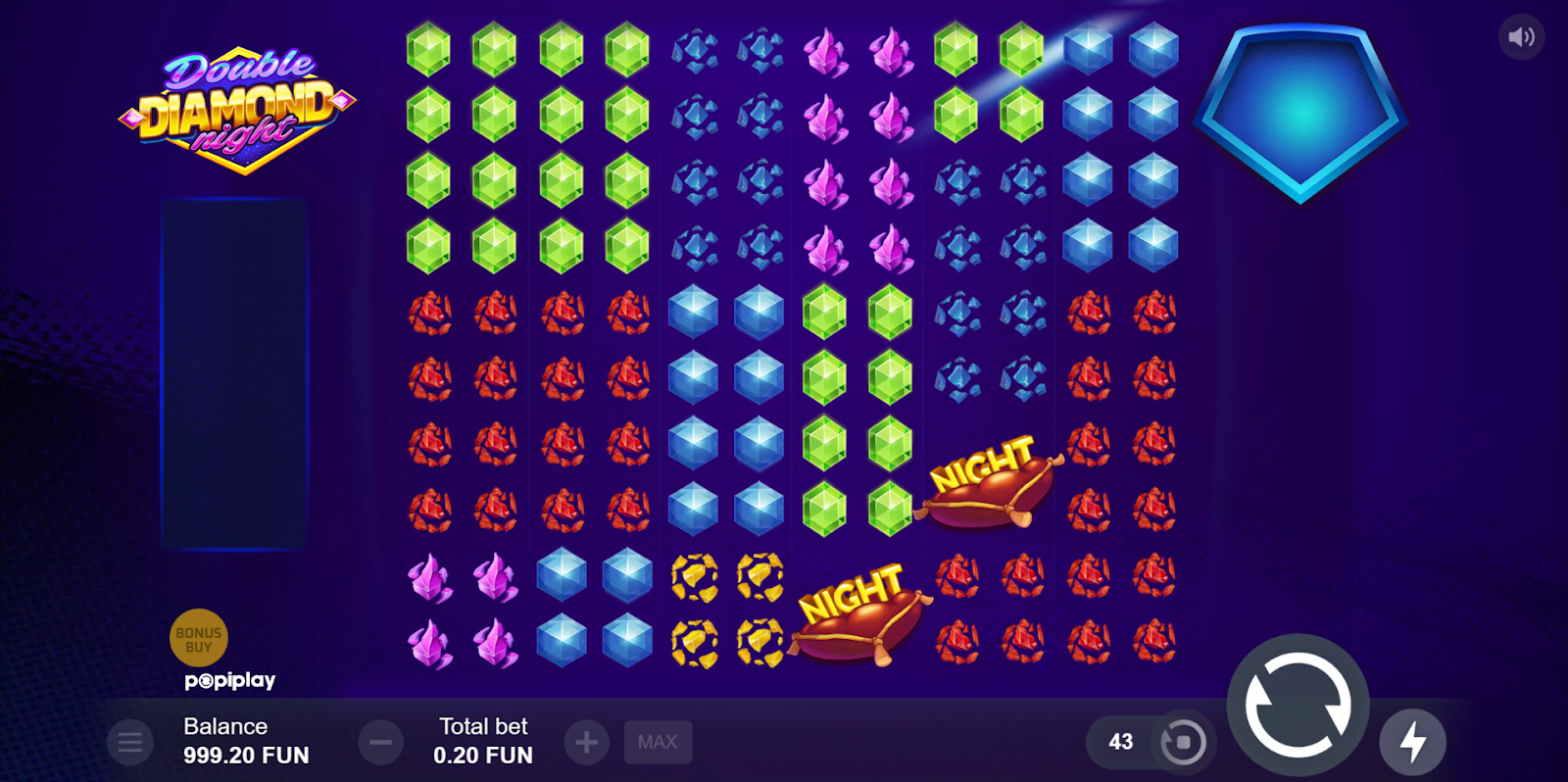 At the heart of Double Diamond Night is a chance to win stellar payouts, with a maximum win of an astronomical 10,200x the bet. The game's mechanics are designed to thrill, featuring an exciting cascading system, known as the Refilling feature, which allows for consecutive wins on the same spin.
As players spin through the vacuum of space, they'll encounter the game's Free Spins Bonus Round, an exciting feature that is triggered by landing at least four Scatter symbols. These celestial bodies are the key to unlocking up to 30 free spins, depending on their number. And the excitement doesn't stop there, free spins are retriggerable, keeping players on the edge of their seats.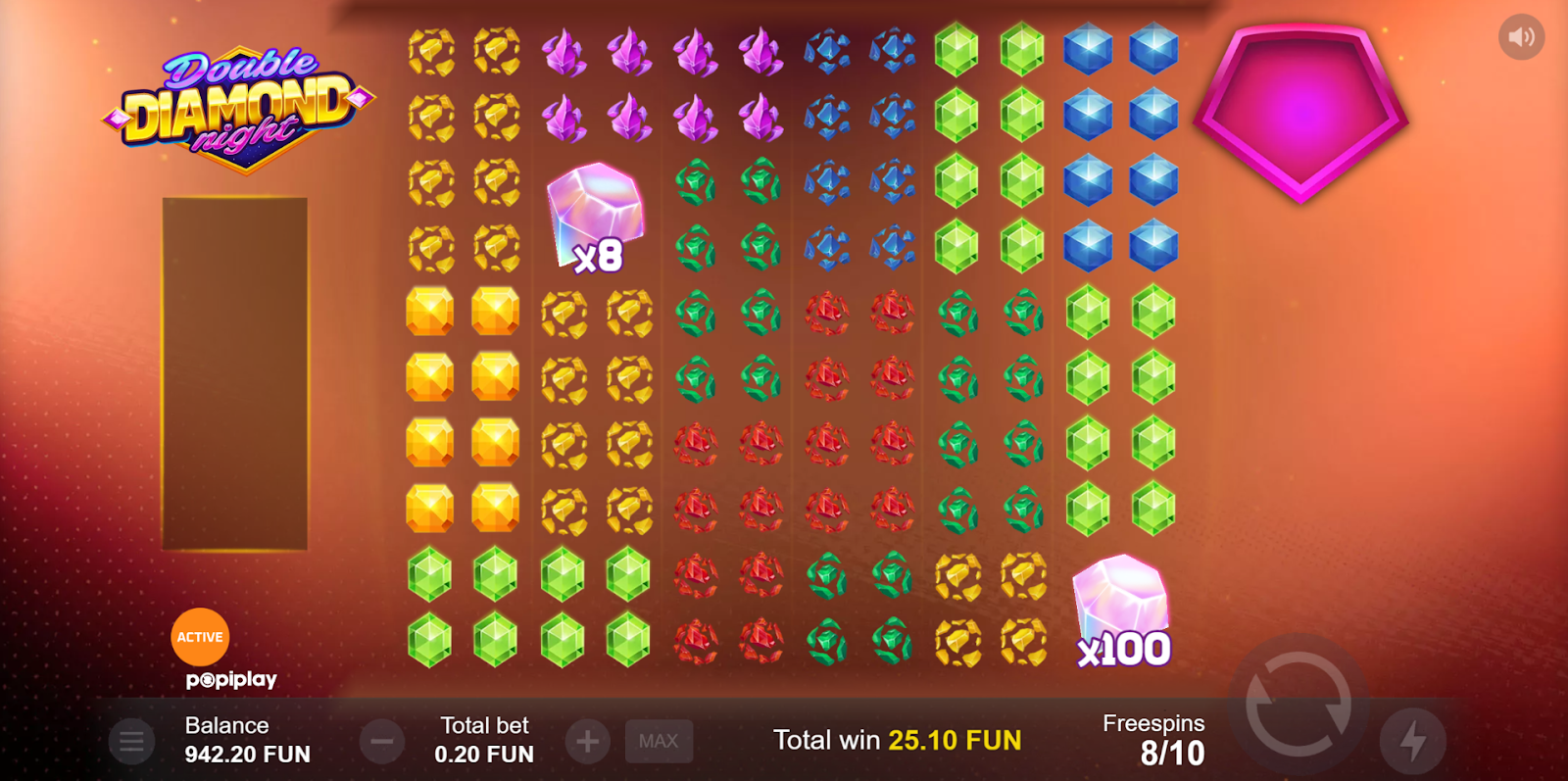 What's more, during the free spins round, players should keep an eye out for the multiplier symbol, which can skyrocket their winnings by up to 100x. This rare gem can turn a modest win into a treasure worthy of the cosmos.
Double Diamond Night is a game that combines exquisite graphics with enthralling sounds, creating an immersive experience that transcends the screen. With each spin, players will feel as though they're taking a warp-speed ride through a diamond-studded galaxy.
As with all Popiplay games, Double Diamond Night is optimized for a seamless experience across all devices, whether you're playing on a desktop at the edge of the galaxy or using a mobile device in the comfort of your spaceship.
Prepare to blast off with Popiplay's Double Diamond Night, where the stars are the limit, and the next big win is just a spin away. Are you ready to capture the shimmering jewels of the cosmos? Join the adventure and discover if the stars will align for your epic win!